Updated T&C's including Standard Contractual Clauses, Heat Treated Pallets & Expansion plans for 2021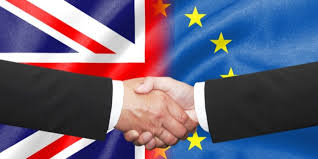 As we prepare to leave the EU,  we have updated our Terms & Conditions to cover the flow of Data between customers and suppliers in the EU and the UK (as a third country under Standard Contractual Clauses).
Our customers will benefit from robust Terms & Conditions drafted by legal experts and underpinned by our Membership of Bifa under the latest 2021 Standard Trading Conditions
In addition to the legal side of trade, we also purchased ISPM 15 – Heat Treated Pallets to cover the transportation of our customers stock & to comply with  legislation covering the movement of goods on pallets from the UK to the European Union.  We are currently expanding our services to include other supermarket groups and retailers, which include BRC approved warehousing facilities both within the port of Liverpool and within 40 minutes' drive of Liverpool. If you are looking for a North West Hub to adjust to the shift in volume from Southern Ports to Liverpool, we believe we have solutions which match your expectations. 
New Year, New Plans & New Relationships are what will govern trading in 2021.  We are ready and here to help and ready to take your enquiries and help with Logistics issues from 4th Jan 2021.
Happy New Year!