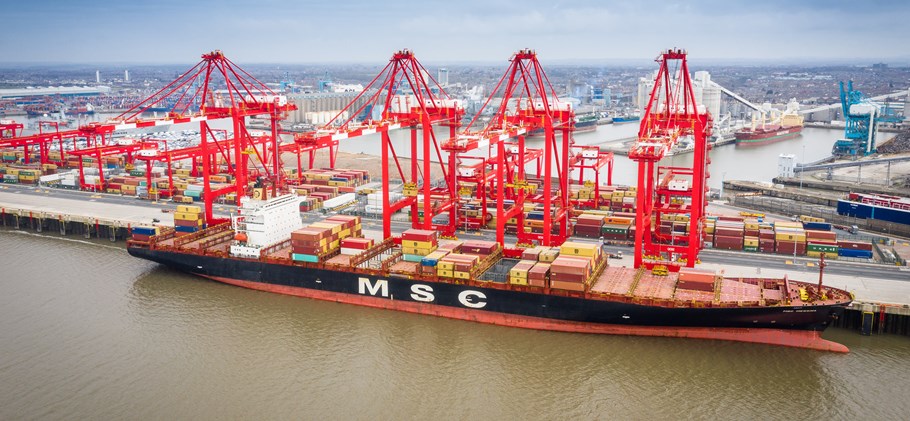 Liverpool Port quayside and landside throughput in October at its Liverpool container terminals exceeded all previous figures on record with year on year growth of 12%.
A container vessel at the Port of Liverpool has unloaded 5,956 containers – setting a new record for the Liverpool2 deep water terminal.
The average truck turnaround time at the Port of Liverpool is now consistently below 40 minutes, a UK leading service standard.
Peel Ports Group, invested £400m into the container terminal enabling it to handle 95% of the largest ships in the world, whilst supporting the UK haulage sector via the very latest landside automated gates and vehicle booking systems.
Liverpool is one of the most operationally efficient and modern terminals in Northern Europe. The deep-water terminal offers 'future-proof' facilities, enabling global shipping companies reliable access to major import and export centres at the heart of the UK.
The next phase of growth will see delivery of an additional ten new CRMG cranes at Liverpool2 from January 2021 and the introduction of an additional three ship-to-shore cranes into live operations.
Full articles here